Exterior Accents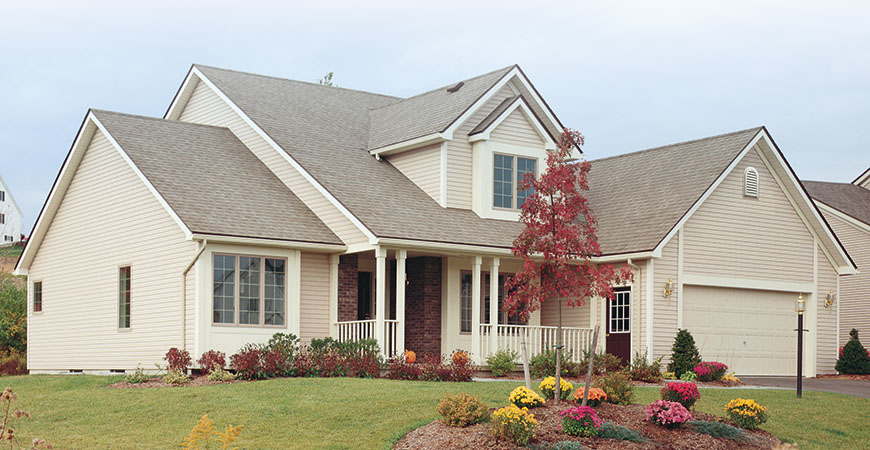 Designed for the Individualist in You
These quality products are available in colors engineered to match, blend, or contrast with Alside siding and each is available in a broad range of styles. Ultraviolet-stabilized color is molded throughout the material for a quality finish that lasts for years.
Exterior Accents

Mounting blocks can be used for light fixtures, mailboxes, doorbells, exhaust vents, fans and more. They feature a one-piece hinged ring design with a scrolled, rounded edge frame.

Gable Vents allow the free flow of air required to properly ventilate your home. A wide array of profiles features a one-piece hinged ring for fast installation and scrolled, embossed details for a distinctive appearance.

Shutter Collection features the natural look of textured wood with colors that go clear through. They are available in a variety of styles and sizes to complement the scale and architecture of your home. Transoms, elliptical shapes and quarter rounds provide that finishing touch.

Moldings and Mantels provide long-lasting accents for windows and doors. Available in Classic style with optional keystones and decorative Dentil Trim styles. All are available in white and are paintable.
Standard Colors
Architectural Colors
Note:  Colors will vary based on user's screen settings.  We recommend you make final color selections using actual vinyl samples.
Not all profiles are available in all colors or all markets.  Colors and products subject to change without notice. Contact your sales representative for color availability.