Insulated Glass Packages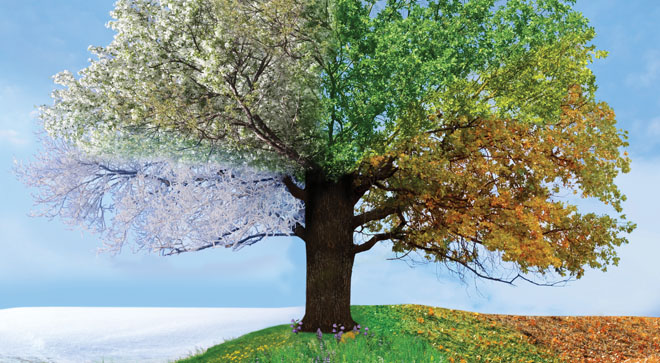 ClimaTech Insulated Glass Packages
For maximum energy savings, upgrade your Alside windows with a ClimaTech insulating glass package, featuring Low-E glass, argon gas and the Intercept Warm-Edge Spacer System. The superior thermal performance of this insulating glass unit can help lower your energy costs while further reducing the consumption of fossil fuels.
Many ClimaTech insulated glass packages meet the latest ENERGY STAR ® requirements, including our innovative ClimaTech PriME glass package, which meets ENERGY STAR ® Most Efficient criteria in all climate zones. Consult your window professional for the optimal glass package required for your home and climate zone.
Windows are about 80% glass, so it's important to choose a glass system that meets the specific challenges of your climate. Choose a ClimaTech insulated glass package to further increase your energy savings.
Save More Energy With ClimaTech Glass
ClimaTech combines multi-layered, low-emissivity (Low-E) glass, argon gas and the Intercept Warm-Edge Spacer System.

Proven to be far more energy efficient than ordinary clear glass units.

Compare the glass package performance:

 The lower the U-Factor, the less energy you'll need to heat your home

 The lower the Solar Heat Gain Coefficient (SHGC), the more you'll conserve on air-conditioning
ClimaTech PriME
Select Alside windows are now available with our innovative ClimaTech PriME insulated glass packages.
ClimaTech PriME meets ENERGY STAR Most Energy Efficient in all climate zones
Provides a powerful energy-saving shield with three panes of glass, three surfaces of Low-E (low-emissivity) technology, two spaces of argon gas fill and two warm-edge spacer systems
ClimaTech PriME uses argon between the panes of glass, a more cost effective gas compared to krypton.
Argon gas makes ClimaTech PriME an excellent choice that may help your windows qualify for tax credits.
ClimaTech PriME is available for Mezzo® and Fairfield 80 Series Windows and Promenade® Sliding Patio Doors2 – see your Alside Window Sales Representative for specific product offering.
Learn more about ClimaTech PriME
High Performance Spacer Systems
The spacer system is a key component to the window's energy efficiency. Alside Bay and Bow Windows offer three options.
| | |
| --- | --- |
| | The Intercept Warm-Edge Spacer features a unique, one-piece metal alloy, U-channel design that reduces heat loss through the window; it's stronger and better at retaining insulating gas than traditional box metal spacers. Or choose the ClimaTech ThermD Stainless Steel Intercept Spacer for superior strength and even greater insulating gas retention in the window unit. |
| | The Optional Foam Spacer combines a structural foam spacer with a seal of hot melt butyl to create a "warm" low-conductive edge. This non-metal design eliminates any metal-to-glass contact, thereby increasing the edge of the glass temperature for a highly effective thermal barrier. |
Built For Your Climate
| | |
| --- | --- |
| The ENERGY STAR label certifies that the window is a positive choice for energy efficiency, fuel savings and the environment. ENERGY STAR is a government-backed voluntary partnership program sponsored by the U.S. Environmental Protection Agency and the U.S. Department of Energy to help consumers recognize energy-efficient products. It's good for you and good for the environment! | |
ClimaTech Insulated Glass Packages
Consult your window professional for the optimal glass package required for your home and climate zone.